Poverty Alleviation through Professional Education,
This belief has inspired us to pursue our mission.

This is a very proud section for us because our alumni's have really outshone themselves by graduating and securing good jobs. By getting a good job PEF gets closer to its mission of uplifting families above poverty level.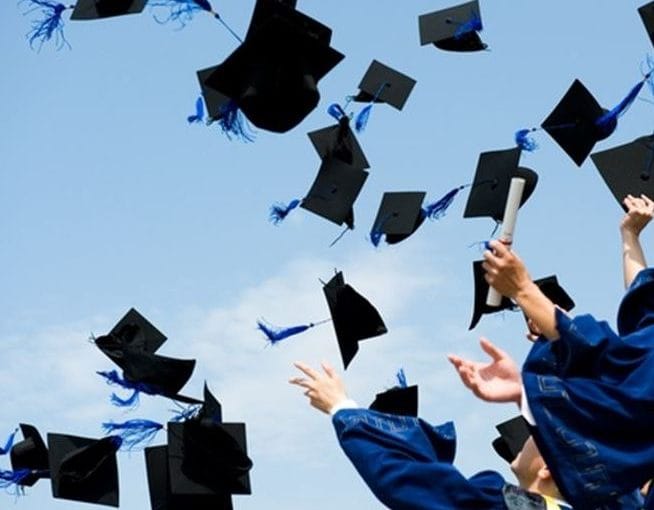 *Some original names and pictures are withheld to ensure privacy of individuals
Dr. Rabia Hassan
PEF ALUMNI – MBBS | Dow Medical - Karachi
Physician The Aga Khan University Hospital (AKUH) -Karachi


Rabia lost her father to cancer in 2010, when she was in her first year of medical at DOW, Karachi. All the family finances were utilized in trying to save her father's life. Being a strong girl, she didn't lose hope in reaching for her goals and her aim then was to fulfill her father's dream for seeing her as a doctor.

She completed her medical education with flying colors and is now employed at Agha Khan university Hospital as a R.M.O. Rabia's story is a true example of valor and determination.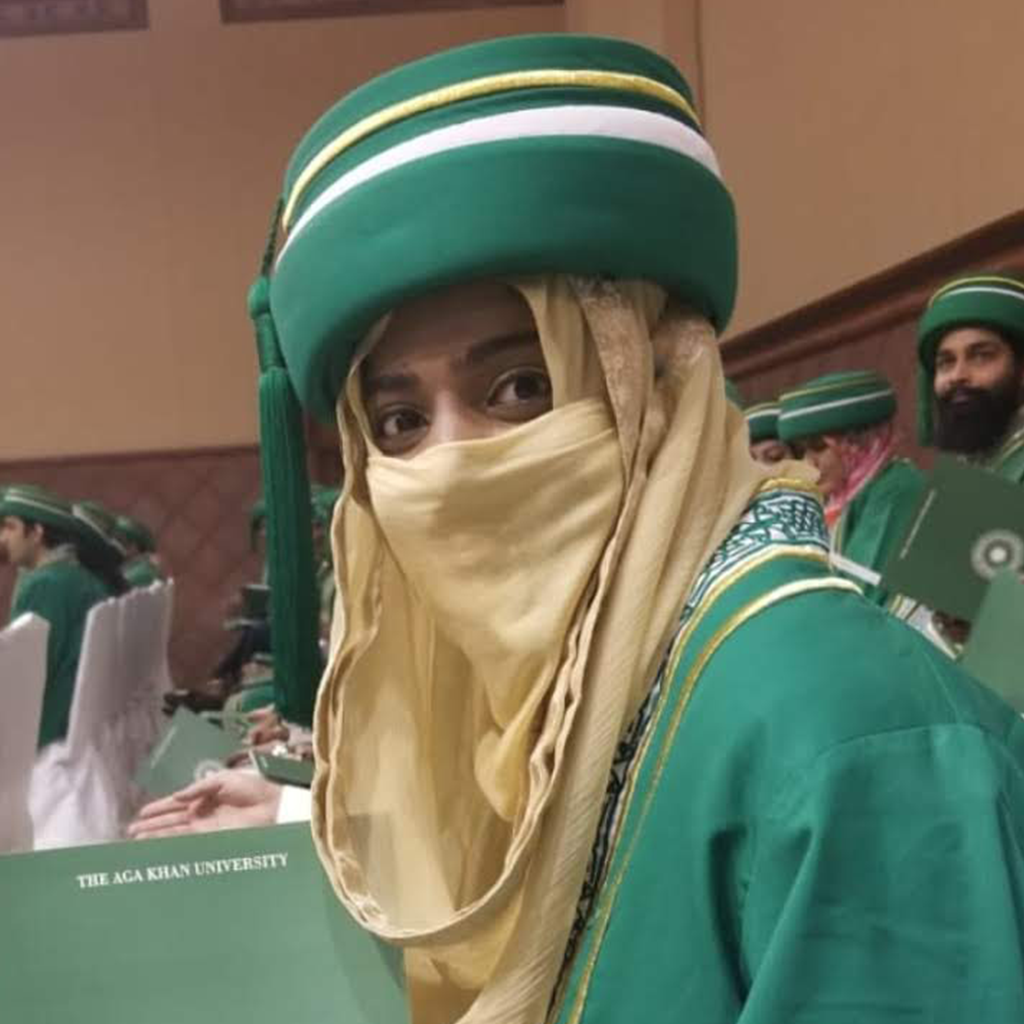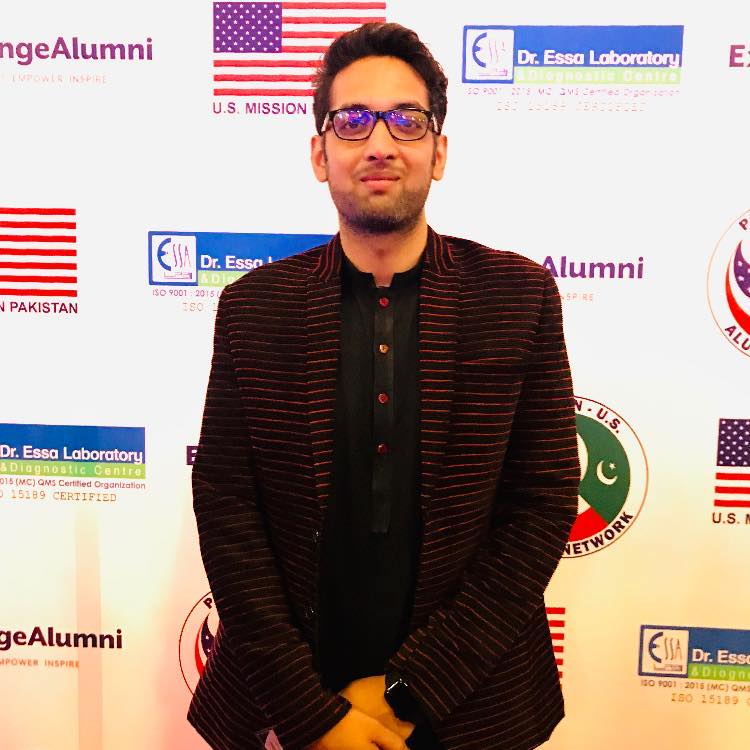 Ahmed Ali Khuwaja
Electronic Engineer – DAWOOD UNIVERSITY, KARACHI
Sales Engineer at Allied Power and Control, USA.

I am Ahmed Ali Khawaja, from a small village in Khuhra Taluka Gambat, district Sindh. Where my father runs a small shop. I am currently working remotely as a sales engineer at Allied Power and Control USA, a branch of a USA based company.
Before I got employed, my father was the sole breadwinner of the entire household and it was very difficult for him to pay for my education. I remember the day when I had to earn and save to buy my first laptop on installments. However, I studied hard and got excellent grades, which enabled me to be admitted to Dawood UET Karachi in the discipline of electronic engineering, but I had to sell my laptop to pay my admission and tuition fees.
Fortunately, PEF came to my aid and offered me a scholarship that allowed me to complete my education free of any financial worries. Alhamdulillah, now I'm working at a well-reputed firm and earn a generous salary that enables me to support my family. As my financial stability improves, my first goal in life is to support my parents who have sacrificed for my dreams to come true.

Thank you, Professional Education Foundation for helping me at a time when I needed it most and Inshallah, I will support PEF at my first opportunity
Sadia Asif
PEF ALUMNI – BS - Computer Science
NUST Islamabad

Being the daughter of a farmer and the first ever family member to attend the university, it was very difficult for me to manage the family pressure alongside finances. I still remember when I got my name shortlisted for admission into one of the best, and dream university of any engineering student; NUST H-12 Campus. However, at that time, all my relatives were against my studying or staying outside my hometown. My beloved parents who not only handled immense family pressure, but also encouraged me to move ahead. But my parents' finances were not stable enough to pay my fees. After asking many people for help or loan, they were finally able to get a loan for my first semester fee, along with the admission fee, with the hope of obtaining a scholarship after getting into university.

I had the passion to do something different, to inspire and motivate other girls, and to set an example for the people, who don't allow their daughters to get higher education. However during my 1st Semester, my main worry was from where the fee for my 2nd semester will come from and whether I will be able to fulfill my dream to complete the degree or not. It was at that time that I came to know about PEF scholarship, so I applied, gave an interview and Alhamdulillah got selected. In this way PEF was nothing less than a huge ray of hope for me for accomplishing my mission and serving the nation.

I was fortunate enough to be selected for one of the most prestigious and competitive programs by Harvard Business School, where I collaborated with people from all over the world and learnt a lot of things. All of this was possible due to the financial support by the Professional Education Foundation. Without their support, perhaps I would not have been able to continue my studies and like many other young girls with a lot of dreams and ambitions in mind, my life would have been totally different today. I am extremely thankful to PEF for supporting me in the dark times and not letting my dreams fade.

Now, after graduating in 2021, I am working in a well reputed tech organization and Alhamdulillah, along with serving the nation through my technical skills and supporting my family, I am working in collaboration with different community service organizations to help the underprivileged people through any means with the mission that other people don't have to face the challenges or difficulties which I did.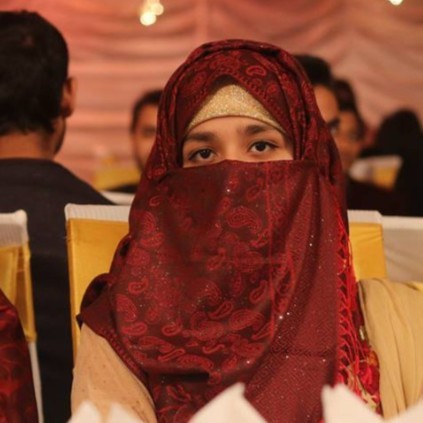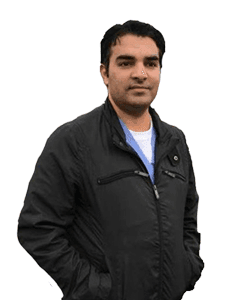 Dr. Irfan Majeed
PEF ALUMNI – DOW UNIVERSITY, KARACHI

Irfan, a son of motor mechanic in a small village of Sindh, always wanted to make a difference in the world. During his academic career Irfan had high grades due to which he got admission in Dow Medical College. PEF funded his annual education fees till his graduation. Later, despite the challenges he faced, he was able to come to USA and complete his certification. After being employed, he started earning a decent salary and took full financial responsibility of his parents and siblings' educational cost. He has also committed to sponsor two students of PEF every year. Dr. Irfan's message is, "I was able to become a doctor, today I am on the team of doctors fighting Corona virus and trying to save lives.
The world has experienced Covid Pandemic in which it has become very clear that a strong medical community is essential in the well being of Pakistan. This pandemic also highlighted a fact that Pakistan is in a dire need of good doctors and medical personal who should be well trained to face any kind of national or global emergencies.
Keeping this in mind PEF's role of producing good, competent doctors have become even more pronounced. I would encourage everyone to join this movement of poverty alleviation through professional education and give opportunities to more students who are just like me".
Hassan Nawaz
PEF ALUMNI – BSC CIVIL ENGINEERING – COST CONTROL ENGINEER

My father had died there was no one to support us so my mother worked day and night, she worked in houses, gave tuitions, and used to teach in a school. My elder sister took stitching orders to earn a living Hence, they both worked day and night.
I get a scholarship from the German government on basis of my performance then I did my master's from Germany and now I am working as a structural Engineer in Germany.
Alhamdolillah, now the salary I have earned in two years is seven times more than PEF's 4-year investment. I believe the more doctors, engineers, and professionals in the country, the more the country will progress and prosper.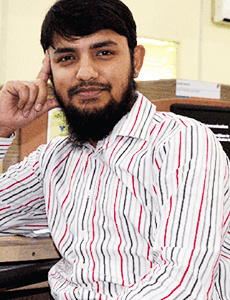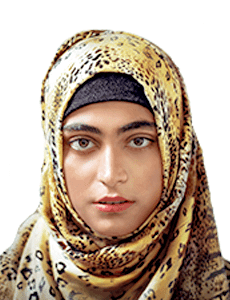 Bakhtawar Abdullah
PEF ALUMNI – UNIVERSITY OF PESHAWAR

Who could have ever thought that a farmer's daughter would dream so big? Well, since no one can stop you from dreaming, a young girl in Sindh defied the norm of getting married at a young age and dared to do something big.
Bakhtawar always knew that she was different. In her class, where others would take hours to prepare for the exam, she would only take a couple of minutes to retain whatever she had studied.
She wasn't happy to see her father slaving away in the fields under the scorching sun. After finishing school Bakhtawar went up to her father and said that one day she will have her own garments business, where all the village women will be given jobs through which they would get a chance to change their lives.
The father, who had never dared to dream big for his own self, set aside years of fatigue and allowed his daughter to pursue her studies. Bakhtawar knew she wanted to make her father proud, so she worked hard and got 93% in matric and 91% in intermediate exams.
The family did not have enough funds to support her university education but as fate has it, one day one of her father's friends came back from Peshawar and told the family about PEF and how it helps underprivileged students. Bakhtawar immediately applied for a scholarship and got a positive response. Today, she in her final year and is one of the top students and her dream of starting a garment factory seems like it will be fulfilled.
Kainat Zafar
PEF ALUMNI – RAWALPINDI MEDICAL UNIVERSITY

Kainat always wanted to be a doctor but her parents could not financially support her due to low income. Her father was a retired sub-engineer and had three more children to support. Despite all the adversities, her father wanted all his children to succeed in life.
His eldest child, Kainat knew that if she wanted to see a change in their circumstances it would only be through education. She studied day and night and got excellent results in her board exams.
With her siblings studying, there was no way that her parents would have been able to support her dream of pursuing MBBS. One day, someone told her about PEF and from then on her financial hardships were resolved.
She applied for a scholarship and PEF granted it to her. Kainat graduated last year and is currently working in a private hospital in Rawalpindi and is currently working day and night treating patients of coronavirus and says that she will specialize further, she also wishes to open her own clinic in an underprivileged society.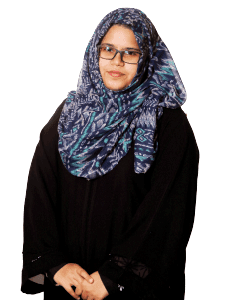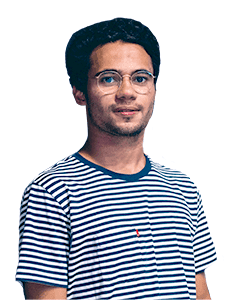 Shahzeb Khan
PEF ALUMNI – UET, LAHORE

It was years back when Shahzeb lost his father, but to this day, his mother's crying face has been etched in his family. As if the emotional loss wasn't enough, Shahzeb's father was the sole bread earner for the family.
After he passed away, his pension, as a former teacher was barely enough to buy meals for the whole family of now five. The mother- a housewife did the best she could and gave her children the confidence and motivation that they would need to move ahead in life.
Shahzeb had a desire to be an engineer, as he wanted to contribute to the development of the country. His biggest strength was his perseverance and in all these years nothing could come in between him and his dream of becoming an engineer.
PEF always supported students with such resilience, so how could they ignore Shahzeb? With an outstanding intermediate result, Shahzeb didn't have to worry about his higher studies. Due to PEF's scholarship, he would be able to complete his civil engineering degree and fulfill his dream.
Today, Shahzeb is in his 3rd year and is a step closer to fulfilling his life long dream.
Faisal Akhter
PEF ALUMNI – SINDH AGRICULTURE UNIVERSITY, TANDOJAM

Faisal belonged to a small village where his father worked as a farmer for a landlord. His job sapped all his energy and yet left him with no money. In addition to the meagre pay, the landlord was harsh towards his farmers. Since there was so little income, Faisal went to a small madrassa in his early years where he acquired basic writing and reading skills.
One day, on a visit to a relative's house with his father in Khairpur, fate finally got a hold of him. His relative told Faisal's father how important it is to enroll him in a good school and persuaded him to leave Faisal with him.
Faisal was elated and worked hard in school and got excellent grades. Unfortunately, the distant relative met a very tragic accident and lost his life, and Faisal had to return to the lands with shattered dreams of pursuing higher studies.
It so happened, that a few research students from the Agriculture University were visiting the lands for their research project when they met Faisal. They suggested Faisal join their university and informed him about PEF's scholarship. Faisal grabbed the opportunity and today he is pursuing agriculture in Tandojam. His future plans are to apply his knowledge and skills with his father's experience to revolutionalise agriculture in his village.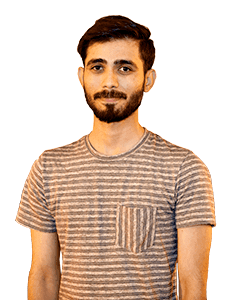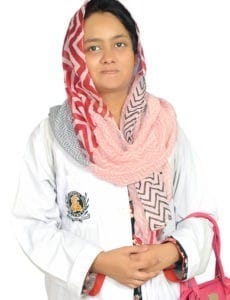 Kulsoom Arif
PEF ALUMNI – JINNAH SINDH MEDICAL UNIVERSITY

Kulsoom Arif is a student of Jinnah Sindh Medical University. When she got her admission it was like a dream come true but her only fear was how would she bear the expenses of the university. Her parents tried to arrange for some money but failed to do so. That is when a friend of Kulsoom told her about the PEF scholarship and a beam of hope struck through her heart. She applied to PEF and within a week got the call that she has been granted 5 years scholarship. Kulsoom says: "Hats off to PEF for lifting me up and shielding me from all the financial problems I would have faced if they did not support me.
Thank you PEF you people are doing an amazing job"
Taha Salahuddin
PEF ALUMNI – NED UNIVERSITY

Tahas father owned a shop of marble tops which he used to sell on a daily wage. Taha wanted to be an Engineer and got admitted in NED University. When he was in his 2nd year his father got ill and was diagnosed with acute liver and kidney failure. In November 2013 his father passed away leaving them with little money. Taha wanted to peruse his education and found out about PEF who granted him full scholarship for 2 years. Taha says: I am very thankful to PEF who gave me this opportunity so I could express my abilities and skills in spite of some bad incidents in my life.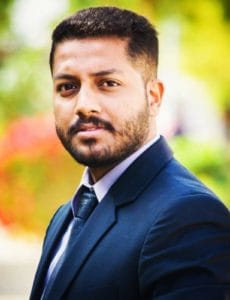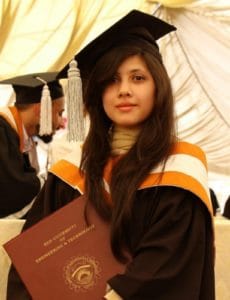 Sarah Anwar
PEF ALUMNI – NED UNIVERSITY

Sarah Anwar is the youngest of five siblings; and has struggled to gain her education. Sarah wanted to be the first engineer daughter of her parents but things got challenging and she had to seek financial help. She was told to avail the scholarship opportunity from Professional Education Foundation (PEF) who offered her full free merit based scholarship for the rest of her professional education. Sarah achieved her dream in 2015 when she graduated from NED University. She is forever thankful to PEF who helped and encouraged her in desperate times and made the biggest dream of her life a reality.
Azlan Mir
PEF ALUMNI – NED UNIVERSITY

Azlan Mir and his family always wanted him to become an Engineer but the dream seemed very bleak as his father is a government employee as a lab attendant in a government school and his salary situation is hand to mouth. Azlan was always a bright student scoring excellent grades throughout his school days. When finally he applied to NED University he got accepted and his family was overjoyed because it was their dream to see Azlan succeed. The main problem was how to pay the tuition fees, Azlan and his father tried to ask for a loan from then bank but got rejected, and all hope was lost. After few days the scholarship department contacted them and briefed them about PEF that's when Azlan approached PEF and was granted a full scholarship. Azlan is very thankful to PEF to not letting him down and helping him in his dark times.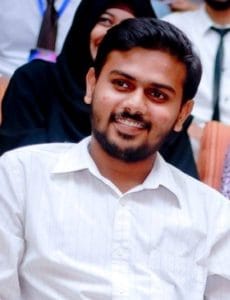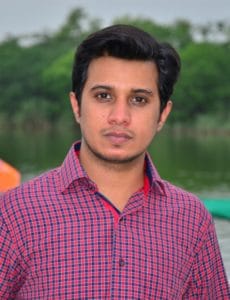 Ali Zahid
PEF ALUMNI – ALLAMA IQBAL MEDIAL UNIVERSITY

Ali Zahid always wanted to be a doctor; he applied to Allama Iqbal Medical and got admission. Ali belongs to a lower class family and they struggled to pay his education fees. A point came his family could no longer pay as they were struggling on an everyday basis. In his 3rd year his father lost his job that is when he found out about PEF and applied and they granted him a full scholarship. Ali says: They supported me when it was the most crucial time of my life. Without PEF's help I would have been a dropout and not a proud graduate.
Syed Bilal Ayoub
PEF ALUMNI – DAWOOD UNIVERSITY

Syed Bilal Ayoub is studying Computer System Engineering from Dawood University. When he was in his 2nd year he and his family found it very difficult to pay the university fees as they had bad financial conditions. Bilal went to the universities accounts section to tell them that he wanted to drop out as he will not be able to pay the fees that's when they told him about PEF scholarship. Bilal applied and got selected and PEF made a commitment to him to pay the full amount for his studies. Now Bilals dream of being an Engineer is coming true and he is very thankful to PEF to help him in his time of need.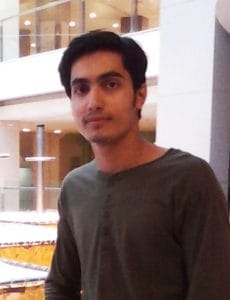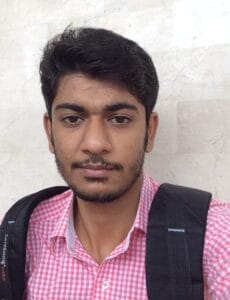 Mukhtiar Ali
PEF ALUMNI – JINNAH SINDH MEDICAL UNIVERSITY

Mukhtiar Ali is doing his MBBS and is becoming a doctor to help others and make a difference in the society. When he enrolled in JSMU it was really difficult for his parents to bear the cost of the fees as they had moved from interior Sindh and the rent was a lot. After the admission his father took a loan to pay his first semester fees but that was not the only problem, as the rent was too high in the city they had to look for a rented house away from the city that made the commute a very long process hence the whole day was left in travelling and none in studying. After 3 months like this JSMU published PEF scholarship, that's when Mukhtiar learned about PEF and applied for a scholarship and got selected. PEF not only paid for his tuition fees but also for his hostel expense that was near to his university so that he has plenty of time to study. Mukhtair says "Thanks you PEF for bestowing me with this scholarship, later in life when I am more financially stable I will also sponsor a student and have an input in this cause of changing lives"
Muhammad Ahsan
PEF ALUMNI – SERVICE INSTITUTE OF MEDICAL SCIENCES

Muhammad Ahsan is doing his MBBS from Service Institute of Medical Sciences, Lahore. He belongs to a financially weak family and faced many hurdles. When he got admission in the university his father had to sell of his belongings to pay for the fees and other expenditures. After the first semester fees was paid Ahsan started to do a part time job to share the financial burden but that did not work out for the best as he did not have the time to study and the stress damaged his health. After the second semester he got to know about PEF and applied and was one of the fortunate candidates to be selected. Ahsan says "PEFs scholarship helped me focus on my studies and lessened the burden of my parents. I am able to study with all my attention and not worry about the payment of my fees"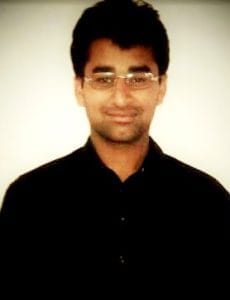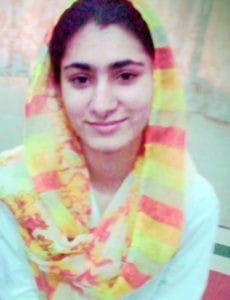 Saba Imtiaz
PEF ALUMNI – FATIMA JINNAH MEDICAL UNIVERSITY

Saba Imtiaz has recently graduated from Fatima Jinnah Medical University, Lahore. She belongs to a middle class family. Her father is a government servant and is a single earning hand in the family as her mother expired in 2003. Saba got admission in M.B.B.S in 2010 but even after her father's all out efforts, he could not support the fee. Saba came to know about PEF who gave her a ray of hope and helped her get out of her problem. PEF paid her fee throughout her education of five years. Saba says: By the grace of God I am now a doctor. I owe my success to PEF.
Bilal Raza
PEF ALUMNI – ENGINEER FROM NED UNIVERSITY

Bilal Raza is an engineer from NED University. His father was jobless for the last 14 years. To support his family and continue his education, he has been teaching part time tuition's to various classes at different places for the last 11 years. He had two siblings who were both younger than him. One of his brothers is currently studying and the youngest was a special child who had been bed ridden since birth. Daily he used to get seizures due to breathing difficulties and finally breathed his last a year ago.
In this period of adversity his relatives helped him out with whatever little they could provide. The amount of support was inadequate and he had to give part time tuition's to bear the educational expenses plus provide for the family.
When he got admission in NED University through merit, he did not have the resources to continue with his studies. He was going from pillar to post to find a donor who could help him out. It was then when he found out that Professional Education Foundation provides scholarships to Need-cum Merit base students and had requested for applications. He applied for it and within two months he got the scholarship confirmation and the University received the amount.
PEF covered all his educational expenses for the four years of his studies. Since his fees were covered by PEF, he concentrated more on studies and less on expenses. He has thanked PEF for their support and has said that he would like to be a part of this organization if an opportunity arises in future.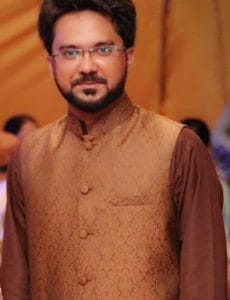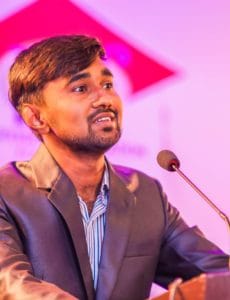 Kundan Kumar
PEF ALUMNI – ENGINEER FROM NED UNIVERSITY

Kundan Kumar has recently graduated as an engineer from NED University. He belongs to Interior Sindh near Umerkot and his whole family lives there. He did his initial schooling from UmerKot. Though he was not a bright student but he overcame that with hard work and diligence.
He belongs to a middle class family and were not so well off. His father is a simple Shopkeeper who earns for a family consisting of eight members. It was tough for his father to cater for the needs of each and every family member and they had to compromise at each and every stage of life. After all the hardships faced by him and his family members, he managed to get admission into NED University. He decided to help his father by supplementing the family earnings through teaching assignments. He also applied for scholarships as soon as he got admission into the University. As luck would have it, he was selected for the PEF scholarship which for him and his family was a blessing. The scholarship covered all his educational expenses. He started focusing more on his studies instead of spending time to earn money. His struggle continued as language was a barrier for him. Being from Interior Sindh, where even Urdu was difficult, he had to study all his subjects in English. His hard work resulted in him becoming an engineer. PEF awarded him the scholarship for the total time he was a student at NED University.
He is thankful to PEF for making his dream come true!!
Amna Zahid
PEF ALUMNI – UNIVERSITY OF ENGINEERING AND TECHNOLOGY LAHORE

Amna Zahid did her graduation from University of Engineering and Technology Lahore. She simply wants to acknowledge the endeavors and support of PEF in changing her life.
It was dream come true when she was selected at UET Lahore on open merit. UET is not only a university, but rather it is a home for her.
Her mother is supported her in whatever she did and because of her Amna has managed to overcome many obstacles despite hardships. She generally pumped Amna in all walks of life so that she could progress and achieve her goals with certainty.
When she began her journey towards education, she came across many challenges mainly due to financial constraints. At times, she actually felt that she could not continue on with her education. She did exceptionally well in Matric and F.S.C due to her sharp learning skills with the result that she secured admission at UET Lahore.
Her relatives helped her a great deal in giving her first semester fees. However, remaining portion of the fee was still a bone of contention, as her family could not bear the burden of four years of engineering education.
At that point, she found out from her Department and furthermore from some of her seniors about grant programs in UET. She applied for many scholarships and was finally selected by PEF. This not only helped her financially, but gave her the peace to continue on with her studies without worrying about finances.
She says that PEF has changed her life completely and made her fantasies into reality. PEF is truly a supporting organization that has helped in resolving the financial issues of numerous students.
She again thanked PEF and its donors for giving her this opportunity to finish her four year graduation program easily.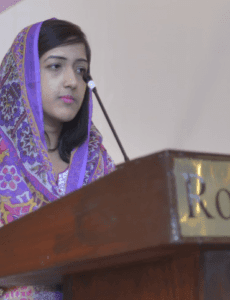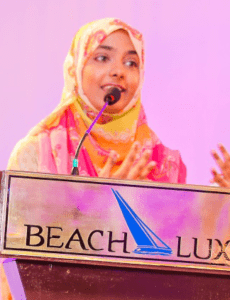 Urooj Fatima
PEF ALUMNI – ENGINEER FROM NED UNIVERSITY

Urooj Fatima is an Engineer from NED University. She lost her father at a very young age, since then her mother took the responsible of raising the family. She has one brother and belongs to a middle class family where it was quite difficult for her mother to cater to domestic expenses besides bearing their educational needs. Her extended family is quite educated with several doctors and engineers; therefore her mother was under a huge social pressure to raise her children in the same manner.
Getting admission in NED University was a really big thing for her but the question was how to cater for her educational expenses. Her schooling had always been on a scholarship. She applied for many scholarships and finally got selected for PEF scholarship.
As she quotes, "Since then PEF has become guardian of my studies. Today I am an engineer because of the blessings of Almighty Allah and the support provided by PEF"
Thank You PEF